AKHQ Overview
Enabling your teams to search and explore data in a unified console, while supporting its administration and integration within your ecosystem.
Central
Multi-Cluster vision into a central console, available in Multi-Cloud environments.
Explore
Enabling users to access, search and get insights from your topics, including Live Tail.
Manage
Allowing to manage your topics, consumer groups, cluster configurations, users and ACLs.
Integration
Compatibility with LDAP, RBAC, Schema Registry, Kafka Connect and more.
Check Out In Video
What Our Users Says
"AKHQ is an awesome toolbox for both developers and devops to observe and troubleshoot daily our Kafka architecture."

- Sébastien Nahelou

Adeo

"We used AKHQ on three different production clusters. It helped us a lot to monitor our consumer groups and facilitated the clients migration."

- François Blarel

Decathlon

"AKHQ is facilitating the adoption and usage of Apache Kafka internally, for the diverse people accessing it. We believe and actively support the product for this reason."

- Antoine Craske

La Redoute
About Us
Project Leader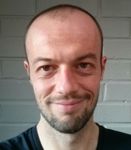 Ludovic DEHON